IT Hiring Solutions
Placing people. Placing confidence
Tailor-made solutions for optimum results
Tell us about your recruitment challenges. We are here to help!!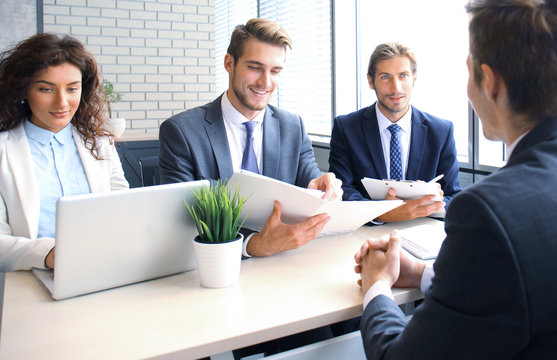 Great organization requires great talent. Tell us about your recruitment challenges and allow us to help. Whether you are a budding organization or a distinguishing MNC, Calibre understands your needs and provides you with the most suited and productive resources without a bit of hardship on recruitment process.
Calibre will stand by you always as a reliable associate and offer customized recruitment solutions, whether you are looking for contract staffing or permanent hiring. We have a solution to cater your customized needs.
Calibre has a sophisticated selection process for recruitment, through which the right talent is selected for an organization. Whether it's a senior level, mid-level or entry-level positions, each candidate recruited through calibre goes through extensive intelligence and psychometric assessment to ensure quality and distinction to our clients.
Calibre takes pride in shaping up the selection criteria by the clients because we take the pains to understand the organization expectation so apart from job description, we always ensure the right talent to fit for the role is placed in an organization.
Calibre will always screen the suitable candidates first before short listing them for client interview so that client gets the ideal resource for the right job which not only saves their time but also ultimately increases the conversion ratio.
Calibre have an unparalleled understanding of IT infrastructure and software recruitement.
With experience in digital transformation, big data, machine learning, cloud computing, VMWare, Servers & Storage, and more, our IT recruitment experts help find the suitable talent for your business.
Here are some frequently sourced roles:
IT Infrastructure Management
Service delivery management
Datacenter management
IT Project management
Senior consultant
Operation delivery management